Camp ART-rageous!
Make Cool Art!
JOIN US FOR SUMMER 2023 - Plantation
Welcome to
Camp ART-rageous

Do you LOVE drawing, painting and creating masterpieces?
Then Camp ART-rageous is the place to be!
Each week campers will have a blast experimenting with different mediums while learning about new artists and new techniques.
Unleash your imagination and make INCREDIBLE art at the best art camp in town!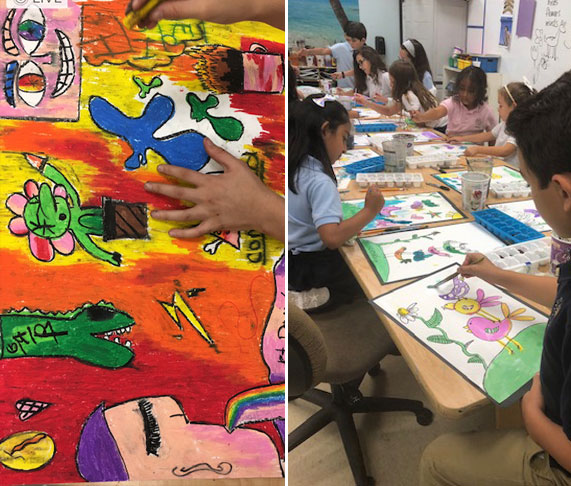 The FUN starts
Great Location!
Plantation
About Us

This not your ordinary craft class! Camp ART-rageous is led by artists who help campers discover their artistic potential! Students develop new skills following a customized art curriculum developed to expose students to a wide array of genres and techniques.
Each week your little Picasso's will experiment with a variety of art mediums such as acrylic paint on canvas, sculpture, oil pastels, drawing, printmaking, mold making, weekly cartooning, watercolor and more! Your camper is sure to have an excellent experience learning about the Master's! Picasso, Van Gogh, Basquiat, Warhol, O'Keefe and Kahlo to name a few! At Camp Art-rageous you'll find the music's jammin', the ideas are flowing and artist's are creating! Camper's look forward to walking through our studio doors each morning, ready to throw on their art apron and MAKE COOL ART! Come join us to see what the FUN is all about!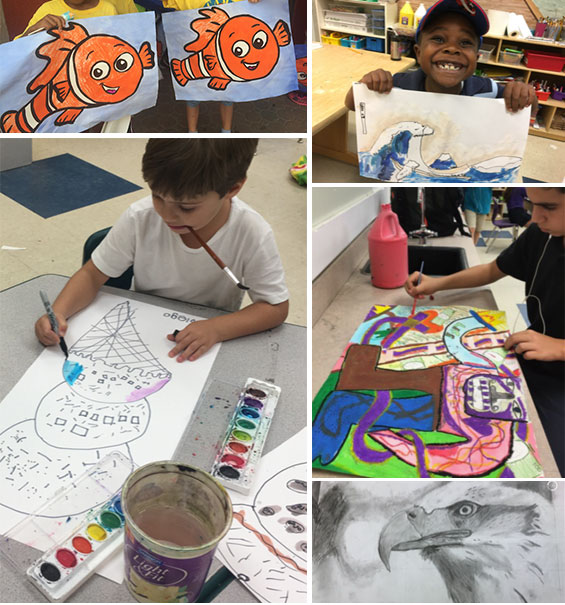 What to bring

We provide a morning snack each day.
PIZZA days are Tuesday & Thursday (Optional) 2 slices and a drink for $5
Snack Cart: In addition to our included daily snack, we offer a variety of snacks for $1 each.
Rates & Dates

One time Supply fee of $65 covers your camper for the whole summer!
Includes all supplies and one art apron and a daily snack.

$185 per camper per week
10% sibling discount
Pay 3 weeks in advance and save! (You can choose any three weeks)
Normally $555 for 3 weeks…DISCOUNTED to $525 if paid in advance!
FAQ's

What will I be learning?
You will learn the basic elements of art. Line, shape, color, texture, space and form.
Learn about different cultures and artists.
Introduced to art from different times and places.
Learn to draw basic shapes, patterns, landscapes, faces and animals
Learn to use a variety of different art mediums.
Is this class fun?
You bet! You will be learning fun facts about artists, easy tricks to draw cartoons, and new skills that you will use to create amazing art pieces!
Can I bring a friend or Neighbor?
Absolutely . You and your friends are guaranteed to have a great time creating at Art-rageous!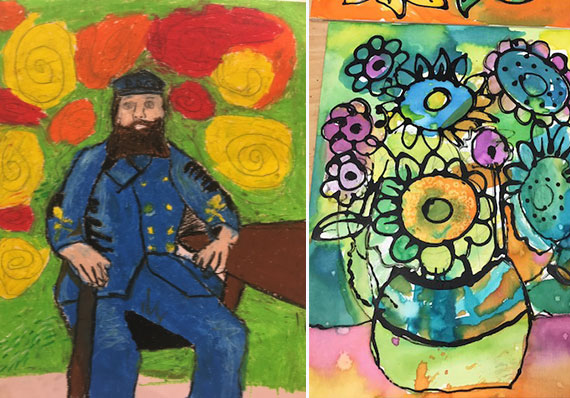 ART IS FOR EVERYONE!!!

Let's make some masterpieces!